We offer a range of activities from visiting entertainers to in-house activities such as bingo, board games, card games and armchair exercises. Some of our residents also enjoy painting, knitting, crochet and making cards for special occasions such as birthdays and Christmas.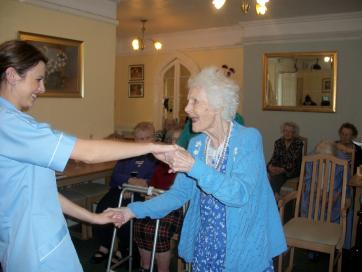 Once a week we have a Pamper afternoon where the residents can have their nails painted, hair done with a glass of wine or a drink of their choice and some chocolates etc
Twice a year in the Spring and Autumn, Clothes direct come to visit and this gives our Residents an opportunity to try on and buy some clothes for themselves. This is a very popular activity as many do not have the chance to go to shopping and they love going through the racks of clothes and making their own choices. On a daily basis we have a trolley service where the Residents can buy confectionery, toiletries, cards etc which they also enjoy.
Other activities include Reminiscent Sessions run by Plymouth City Council, outings onto the Moors, The Hoe and the Zoo. We also arrange visits to local pubs, afternoon tea at garden centres and tea rooms.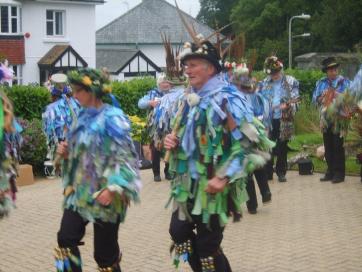 We hold parties on a regular basis for all their birthdays, special occasions such as Valentine's Day, St Patricks Day, Easter, Halloween and Christmas, just to name a few.
We also have Barbecues and a fete where everyone is welcome to come along for a social get-together.
Every year a few of the residents go to a party arranged by Stoke Damerel Church and a tea dance in the Guildhall in Plymouth arranged by Age Concern.
We aim to provide a wide range of activities and are always open to new ideas about other things we can do.
Below is an example of the activities that take place on a weekly basis.
Durnsford Lodge Recreation Programme
Monday
9.30am to 12noon Visiting Hairdresser
2.00pm-3.00pm Games in the lounge
Tuesday
2.00pm-3.00pm Bingo in the Dining Room
Wednesday
2.00pm-3.00pm Sing A long in the Dining Room or cake decorating
Thursday
1.30pm-3.30pm Pamper Afternoon in the Dining Room or Activities with Tanya
Friday
Movie Afternoon with Popcorn and Treats
Saturday
2.00pm-3.00pm Bingo in the Dining Room
Sunday
2.00pm-3.00pm Arts & Crafts or Cake Decorating in the Dining room